Since my last update I've been pretty busy with work and studying so unfortunately it's not left much time to concentrate on the documentary. It is a year since I interviewed Talia, so I can wish a happy 1st birthday to this whole project!
To update on things since February…
In May I interviewed Piper Dawes at Calder Recordings. It was great to catch up. I first met Piper a few years ago when I was playing in Copasetics. I think today might actually be the three year anniversary of when we first met – our bands were playing Tramlines in Sheffield! Good times.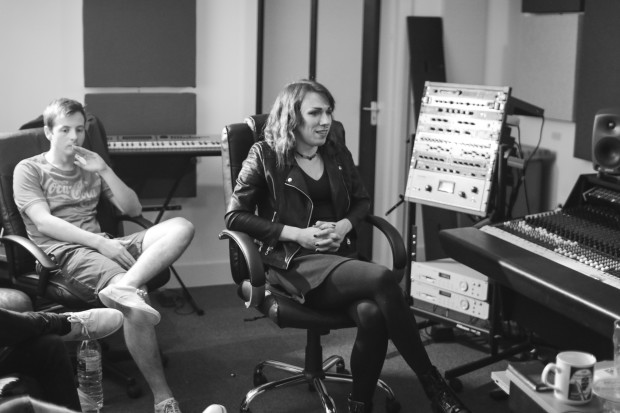 The interview was interesting and I feel it's brought another perspective to the documentary. We also had an exciting conversation about music for the film. I'm not going to reveal anything right now, but I really hope that what we discussed actually happens 🙂
Next month I'm going to London for a couple of days to do a few more interviews. I've still got quite a few people to meet but I'm two thirds of the way there with the interviews now.